Chromebook - Import Presets into Lightroom
Follow
Note: Chromebooks are not desktop computers and thus cannot support the full versions of Lightroom or Photoshop. Rather they function similarly to phones or tablets and run Android-compatible applications. On ChromeOS the Lightroom Mobile app, whether free or a paid subscription, will function most closely to the app for Android smartphones.
As of April 2020, when Adobe introduced the "Import Presets" feature for Android devices, the process for quickly importing presets into Lightroom on a Chromebook became quicker and easier than ever! We have written this guide to get you familiar with that new process!
To begin, you will receive your download link via the email you supplied at checkout. (If you paid with PayPal, this may be the default address associated with your PayPal account). From here you will download and install like so:
1. On your secure downloads page click to download the XMP presets files. *Do NOT unzip or open (you won't need to).


2. Launch the Lightroom App and click on any image in your gallery to open in "Edit" mode.

3. Navigate to your Presets tab (the presets icon appears as two overlapping circles).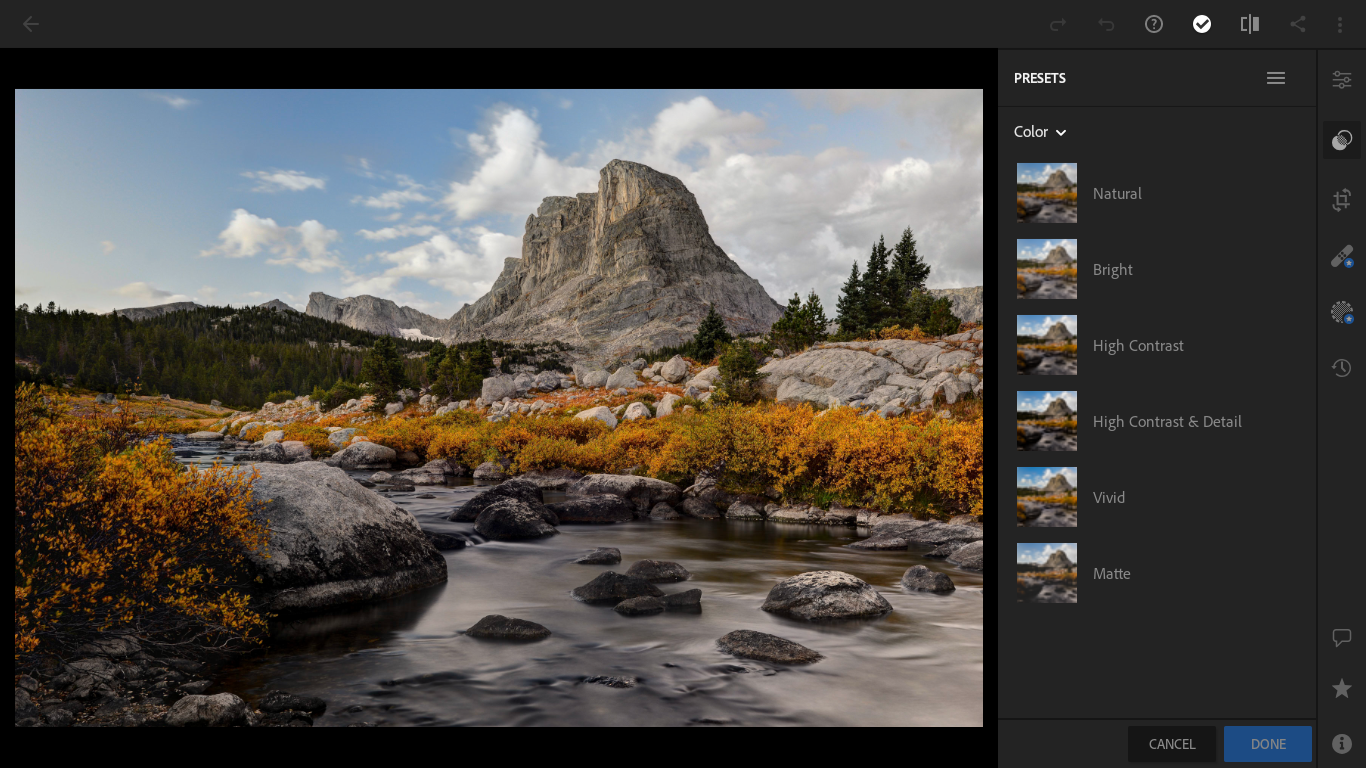 4. Click the three stacked horizontal lines to open your Presets Menu. From your presets menu select "Import Presets..."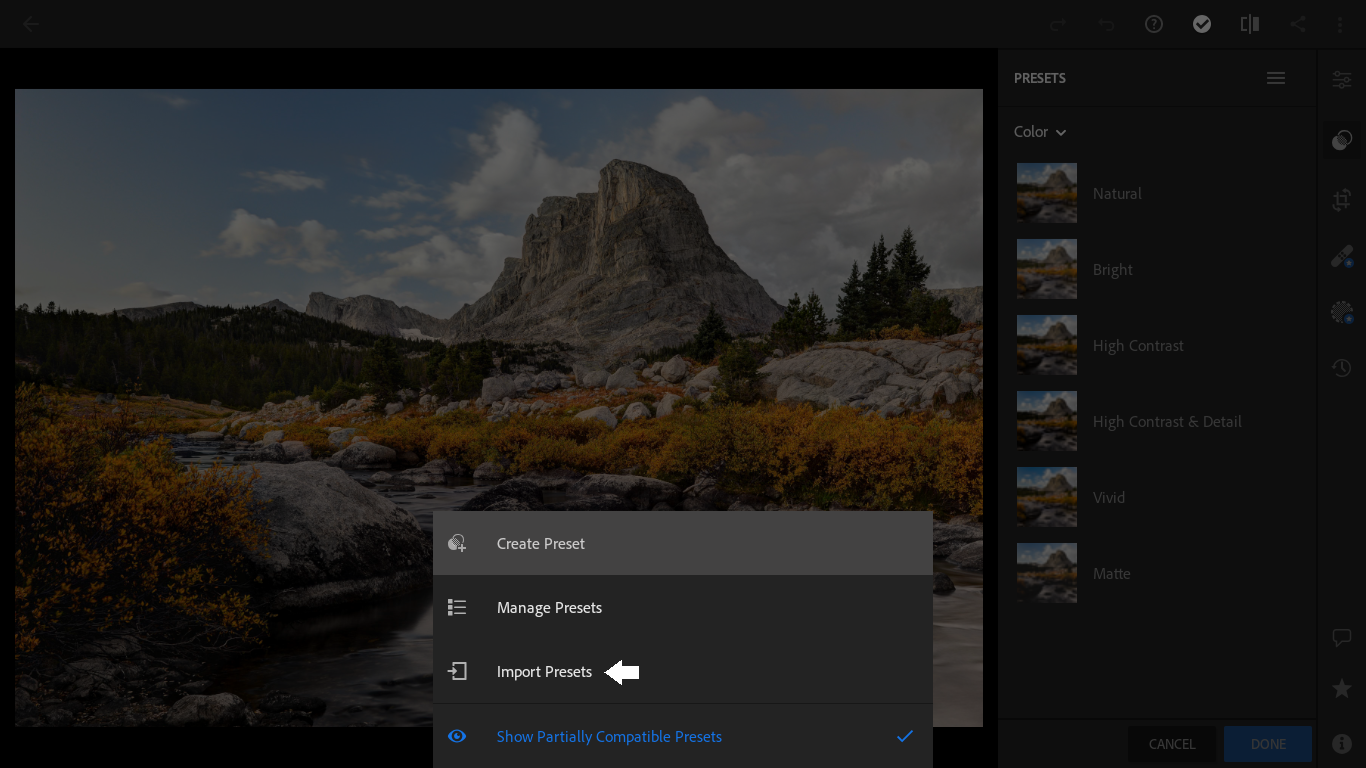 5. Locate and open the .zip file containing your XMP files that you just downloaded.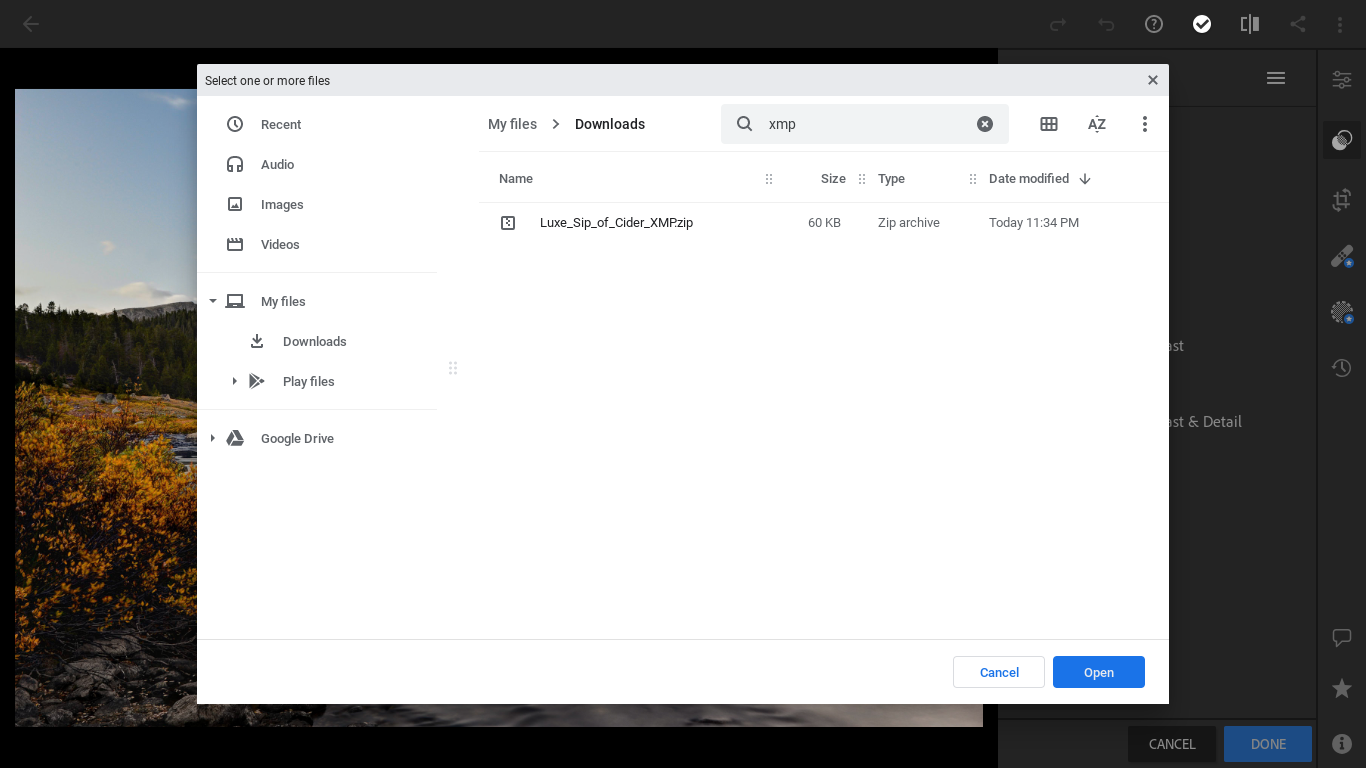 6. Click on the little drop down arrow next to the open Presets Group (the default group is "Color") and select your newly installed Presets collection from your list of Preset Groups. Click through your presets to preview and click "Done" to apply. (To stack tool presets over your general preset you will need to click "Done" for each preset).