How to Sync Settings When AI Presets Have Been Applied
Follow
If you are used to copy & pasting your edits or syncing edits across multiple images, you may find that when you apply AI/Special Effects presets that these are not automatically copying over!

Lightroom (CC)
When copying settings or saving new presets "Masking" isn't selected by default in Lightroom. So to sync or save settings that include AI/Special Effects, you'll have to head over to the "..." menu, select "Choose Edit Settings to Copy..." and make sure "Masking" is checked!


Then you should be able to paste as usual and you'll potentially see a little pop-up bar as the Masking computes and applies to the new image!
Lightroom Classic
In Lightroom Classic, when you "Sync" or "Create Preset" after applying AI/Special Effects presets to copy a multi-preset workflow across multiple images, you will also want to be sure "Masking" is checked before you sync or save!: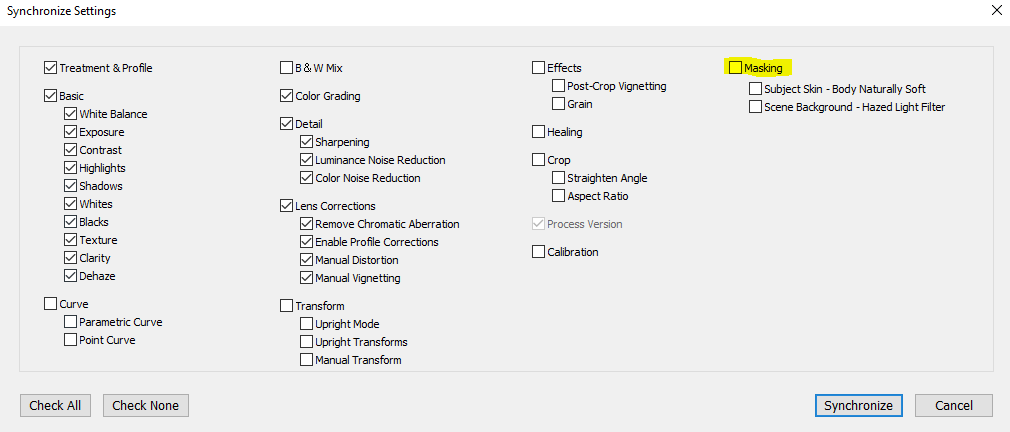 Lightroom Mobile
The same is true for Lightroom Mobile! When you copy settings after applying AI or Special Effects Presets, be sure to check the "Masking" box when Copying Settings!: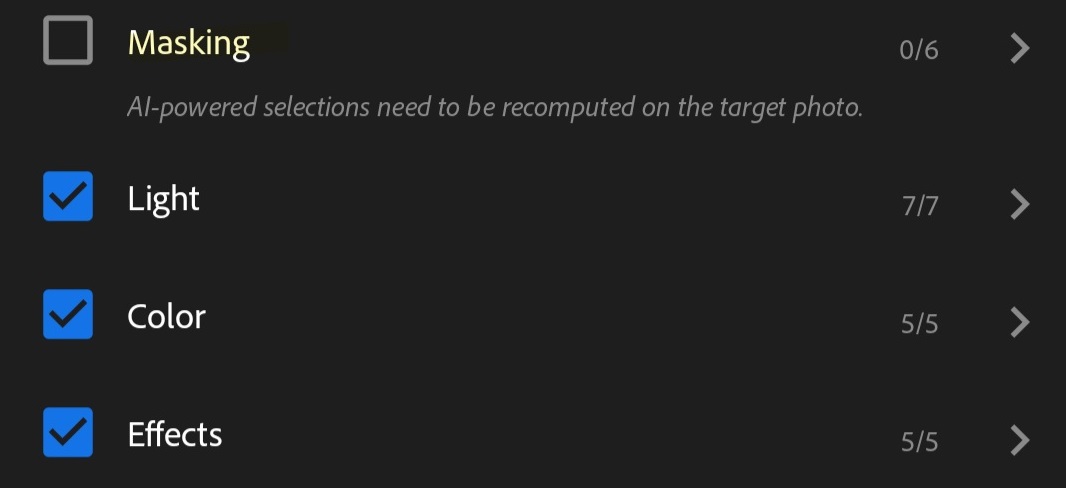 Running into trouble? Reach out to our team at support@theluxelens.com