Lighthouse - How to Use Your Presets
Follow
Lighthouse presets and tools were designed for users of any skill level to achieve beautiful, captivating photo edits with as little as one click. The presets were created as simple full-edit solutions for use across desktop and mobile apps. However, you may be curious about how general and tool presets are meant to be used/stacked on desktop, or ways to get the most out of your presets no matter your image!
You may have an image that is too dark, too bright, too warm/cool straight off the camera, and this may affect how your image takes presets. To quickly balance your image before applying your presets, you'll want to adjust exposure and white balance on an image-to-image basis. This is optional, but highly recommended and common practice.
Not sure where to locate exposure, white balance, and presets in different versions of Lightroom? Here's a basic breakdown:
Exposure is found under the Basic panel in Lightroom Classic, and the Light menu in Lightroom CC/Mobile.
White Balance is found under the Basic panel in Lightroom Classic, and the Color menu in Lightroom CC/Mobile.
Presets are found in the left-hand panel in Lightroom Classic's Develop mode, and the Preset menu in Lightroom CC/Mobile toolbar.
Once you are familiar with the location of these settings and your presets, you can edit in seconds. View our sample workflow below:
1. Exposure & White Balance Adjustments:
Original Image (As Shot):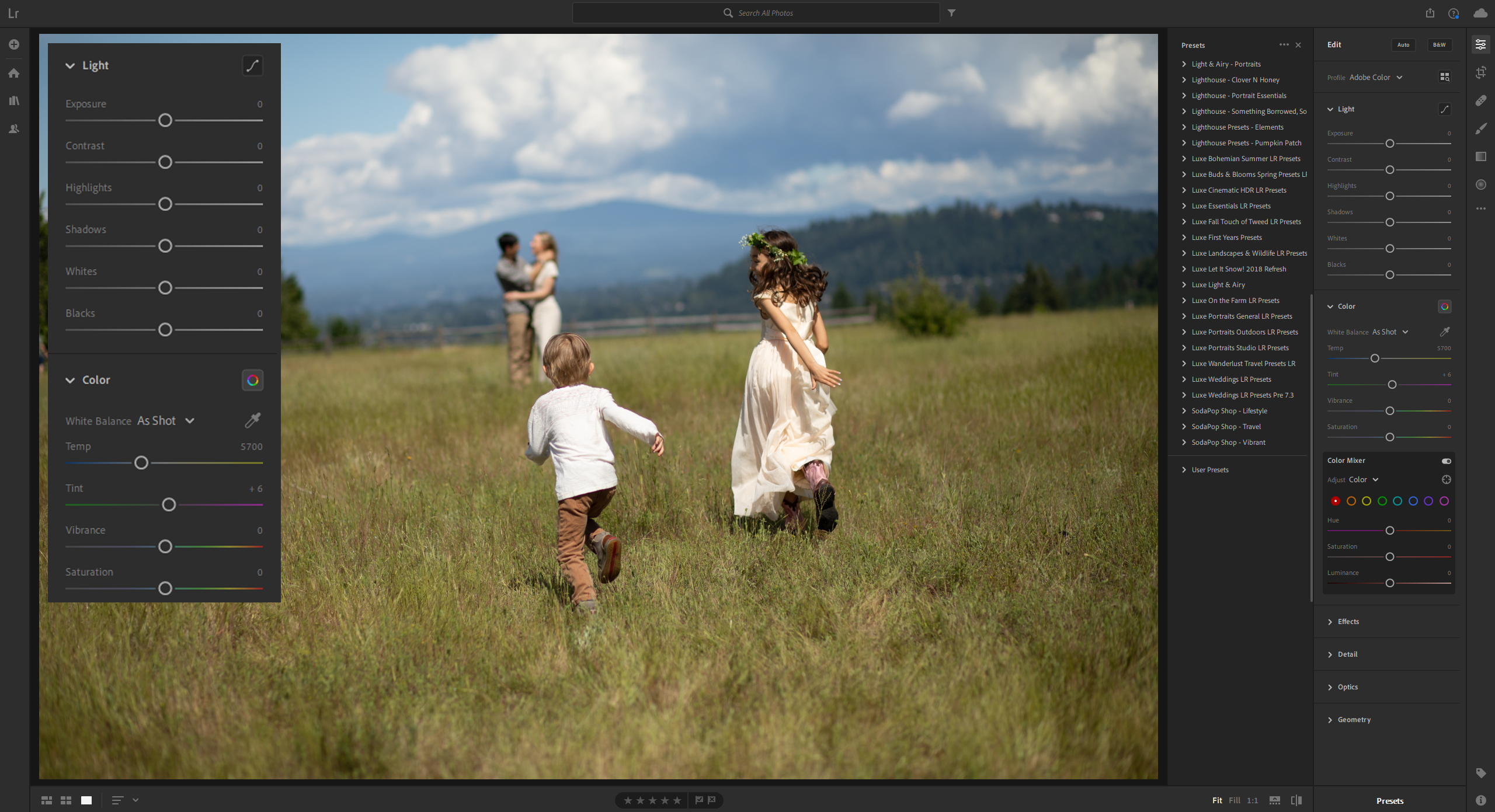 Auto White Balance: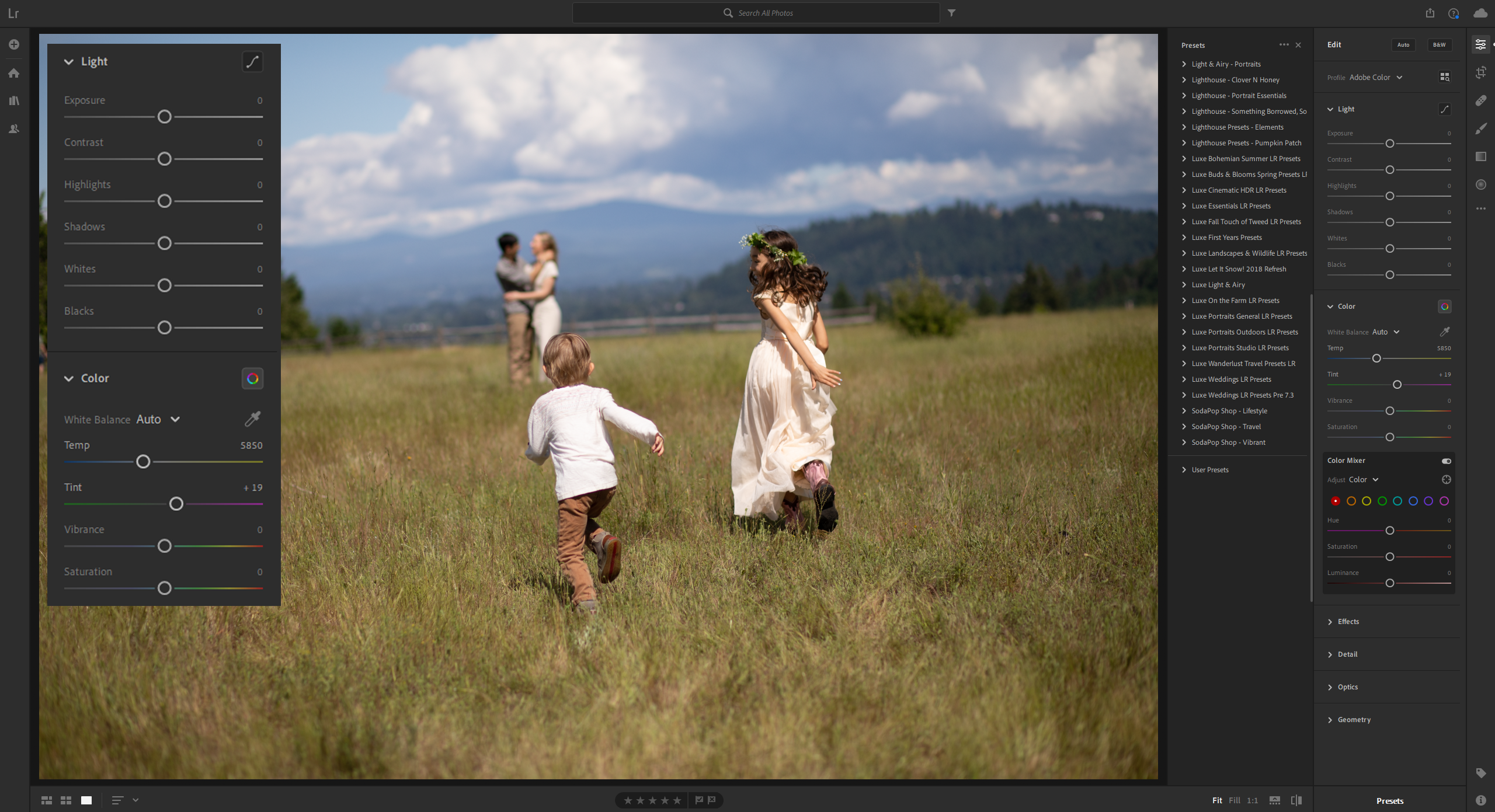 +0.20 Exposure Boost: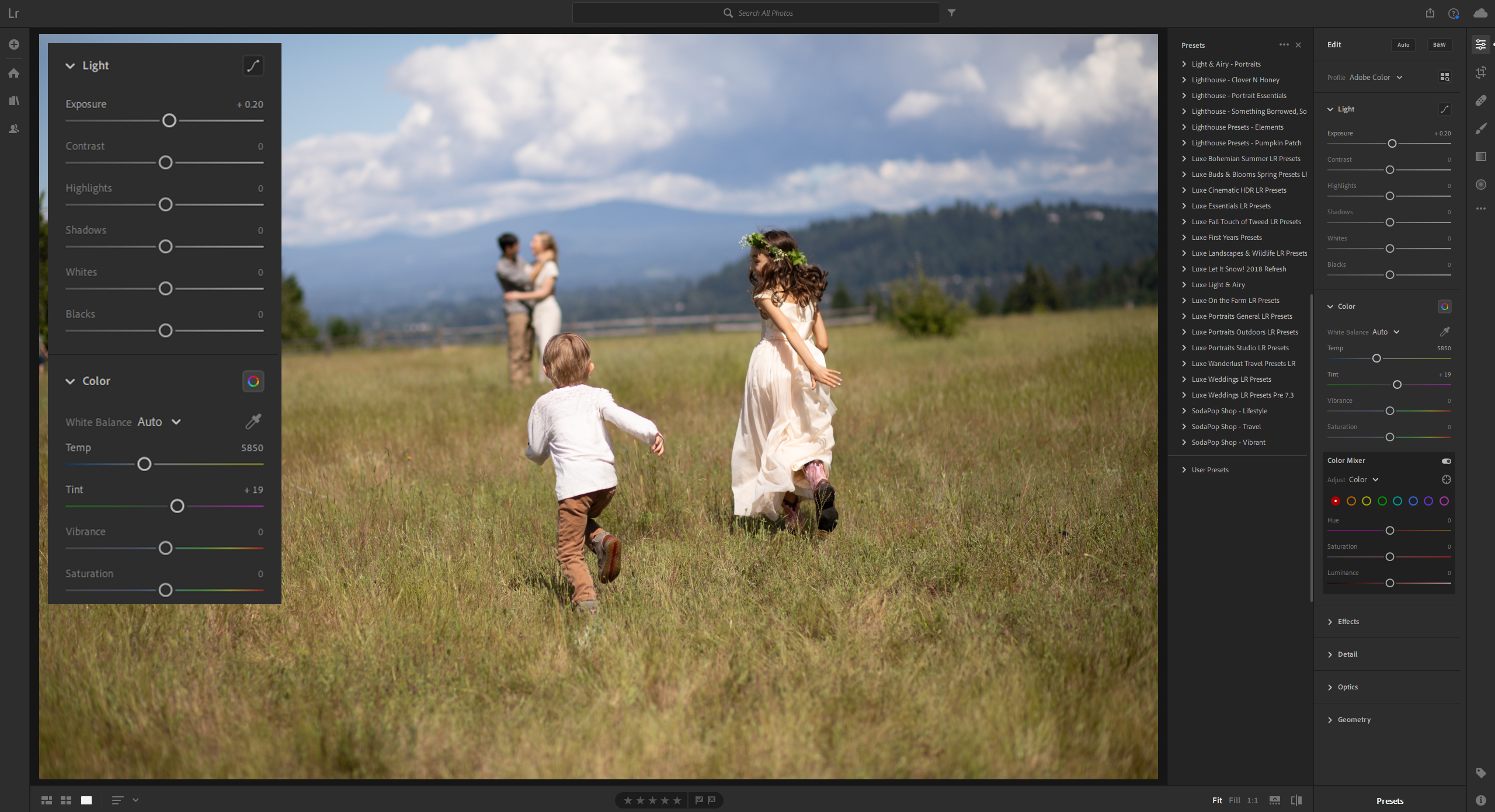 2. Apply Preset:
Image with Auto white balance, +0.20 Exposure adjustment, and "Springtime Sun" Preset Applied: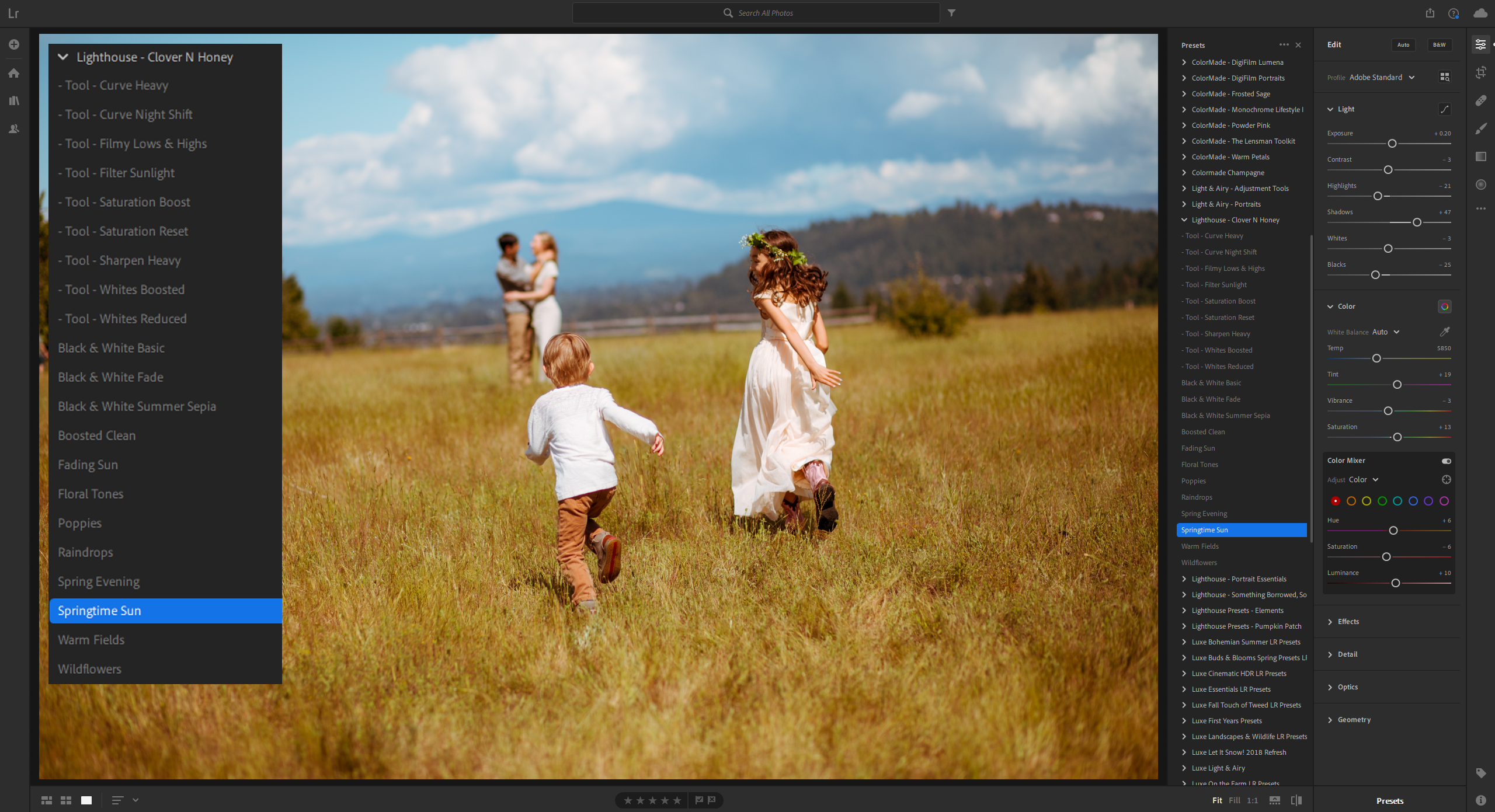 3. Apply/stack additional (optional) tools*:
Stacked tool "Whites Boosted":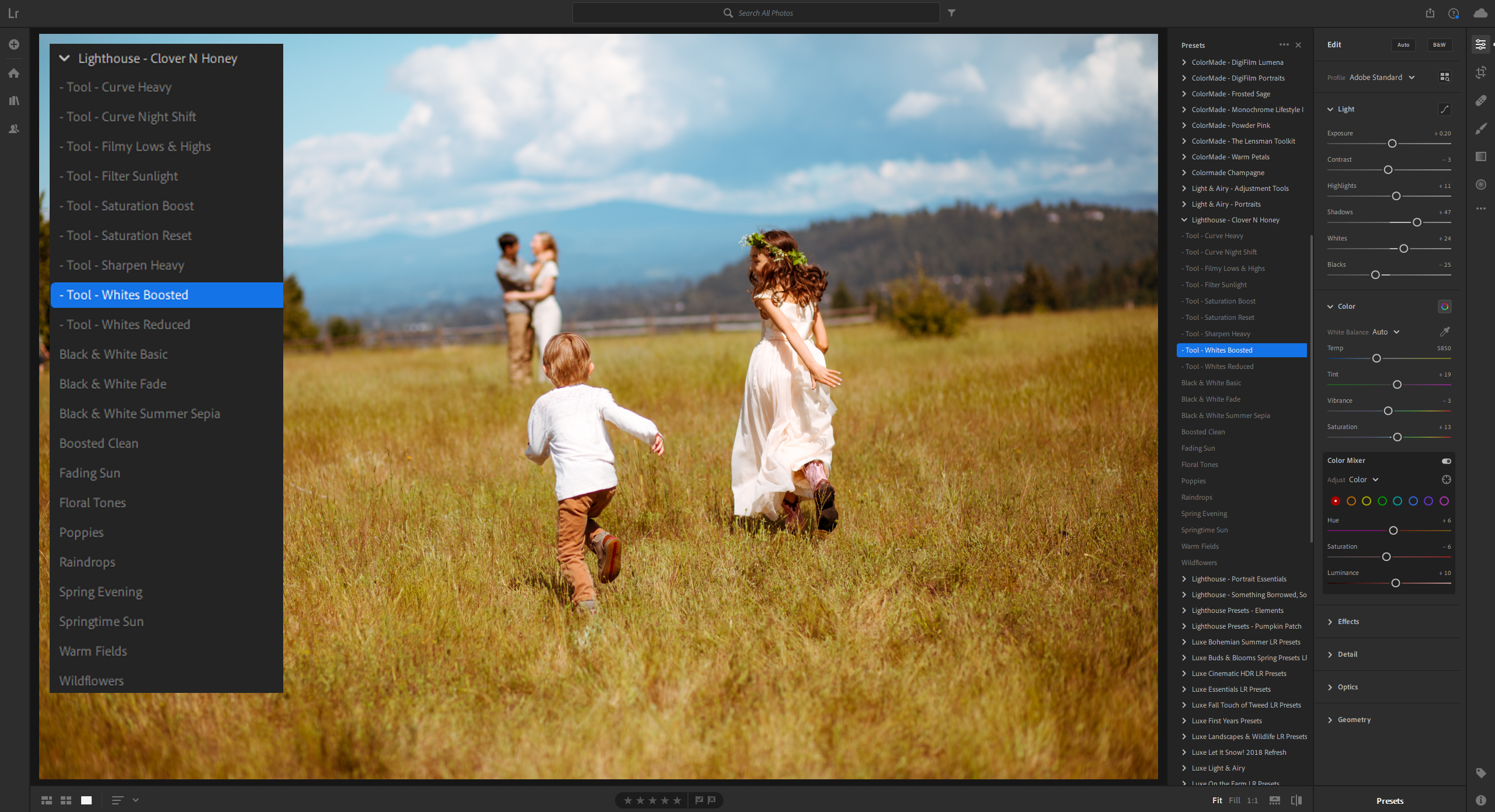 Stacked tool "Sharpen Heavy":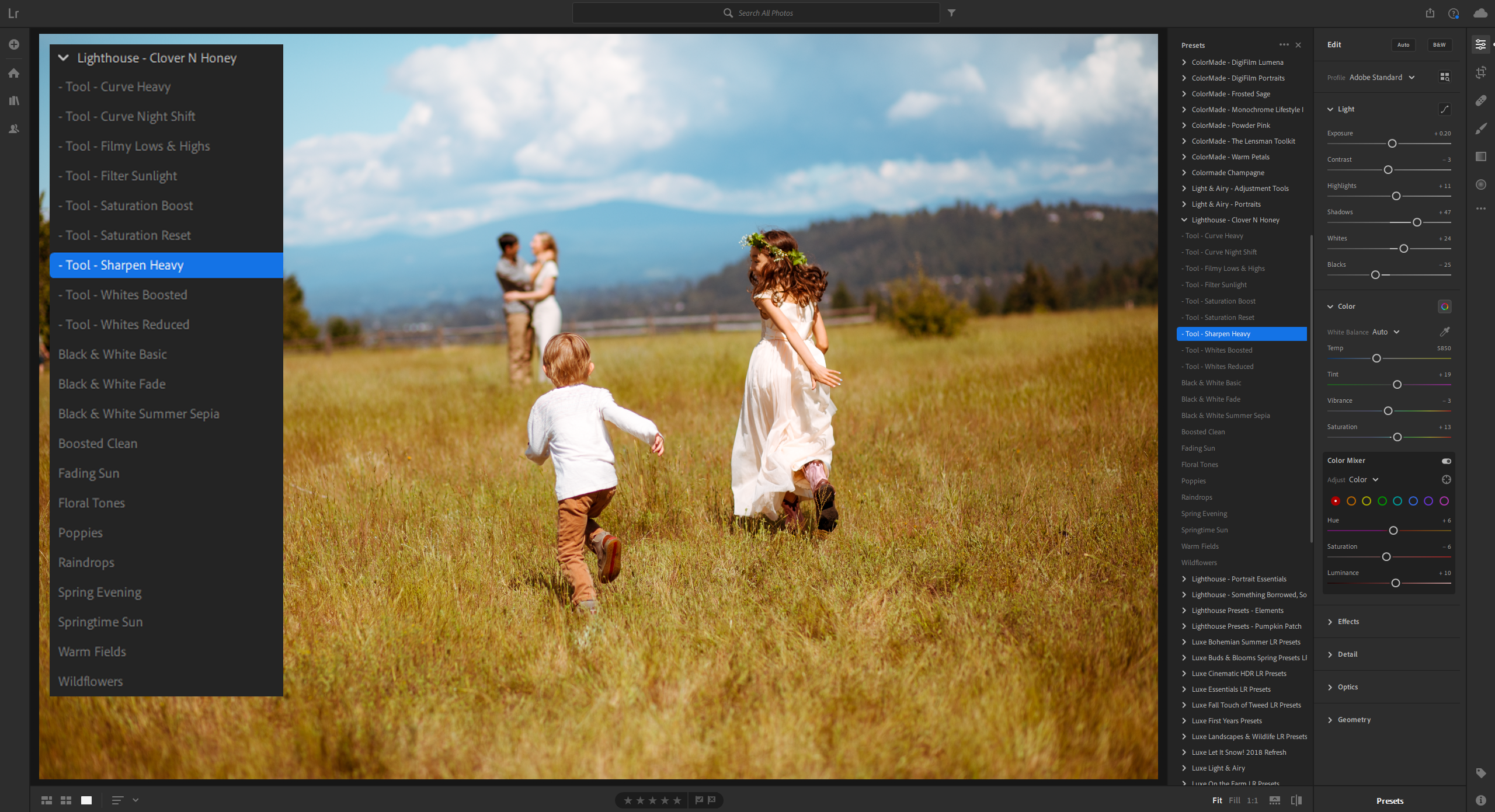 Stacked Tool "Filmy Lows & Highs":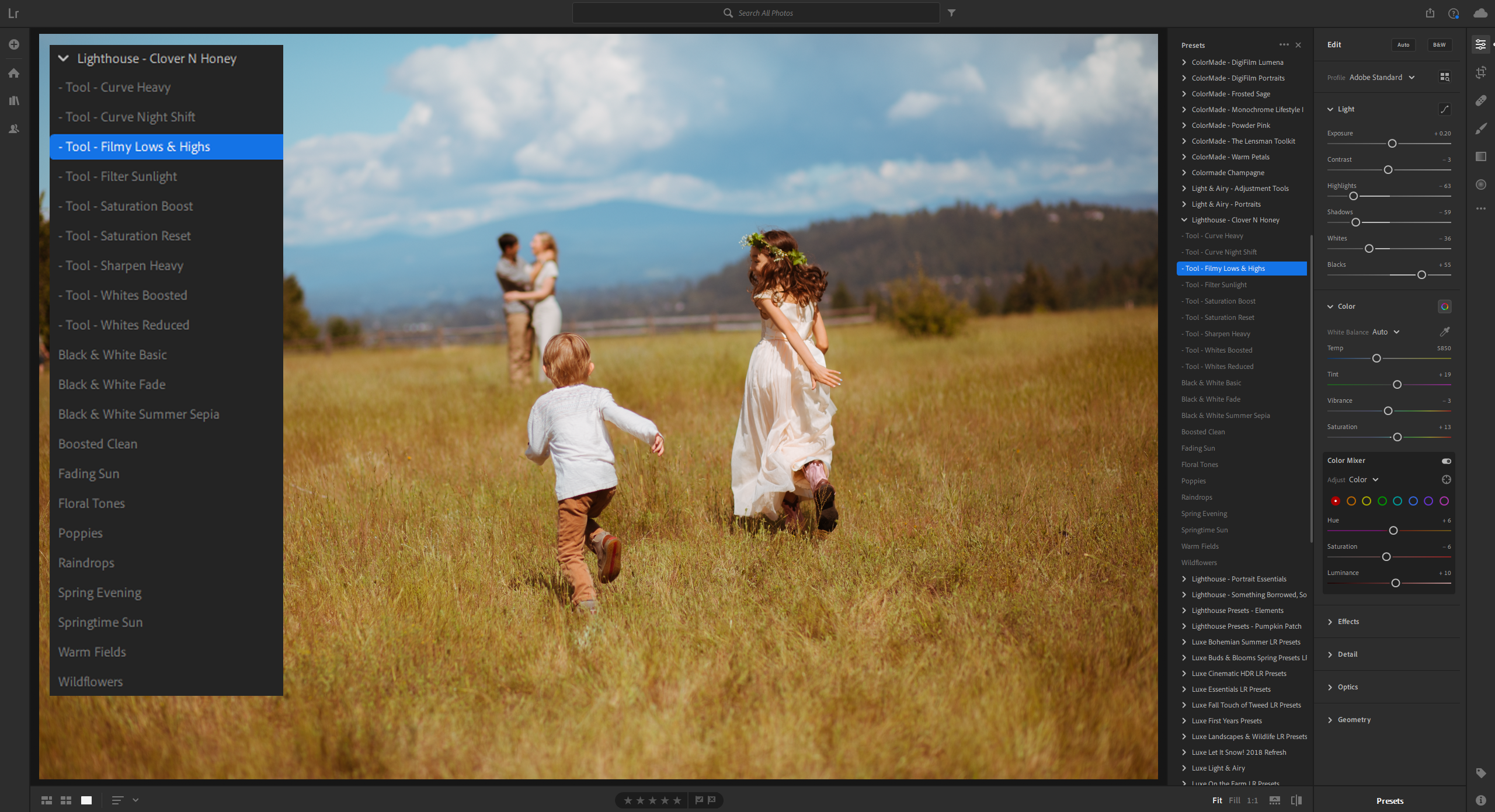 *Note: For iPhone/iOS or mobile DNG preset install, tool presets are not yet supported. However, Adobe is currently slated to release an update to address this missing feature sometime in the near future. Please note that tool presets are designed to add small one or two setting adjustments to things like whites, blacks, highlights, shadows, clarity, etc. which can still be easily and quickly manipulated on mobile under your Light settings. For Android users who imported XMP presets into Lightroom mobile, presets must be stacked by clicking to apply and selecting the check mark to save, on a one-at-a-time basis to avoid overwriting.
Featured in this walk-through:
Image by: Natalie Gildersleeve
Lighthouse Clover n' Honey Spring & Summer Preset Collection