How to stack presets in Lightroom Mobile [for Android & Synced Devices]
Follow
Important note: If you installed DNG presets on an iPhone, Android, or iPhone, this tutorial will not apply to your preset experience. This tutorial will only apply if:
iOS does not currently support the new "Import Presets" feature, thus tool and layer presets are not yet available in Lightroom mobile for iOS users who have not synced from desktop, as these are excluded from DNG download.
For more info on the difference between general, tool, and layer presets, check-out our detailed Help Article HERE.
Many Luxe collections include an entire suite of tools in addition to the general/color presets. However, on mobile you may have noticed that you can't simply click on a general preset and then on a tool preset like you would on desktop without everything seemingly "resetting" or "cancelling out". This tutorial will walk through how to stack general and tool presets in Lightroom mobile, so that your presets aren't cancelling each other out!

Here's how to do it:
1. Click on your desired image in your Lightroom Mobile library to open in "Edit" Mode: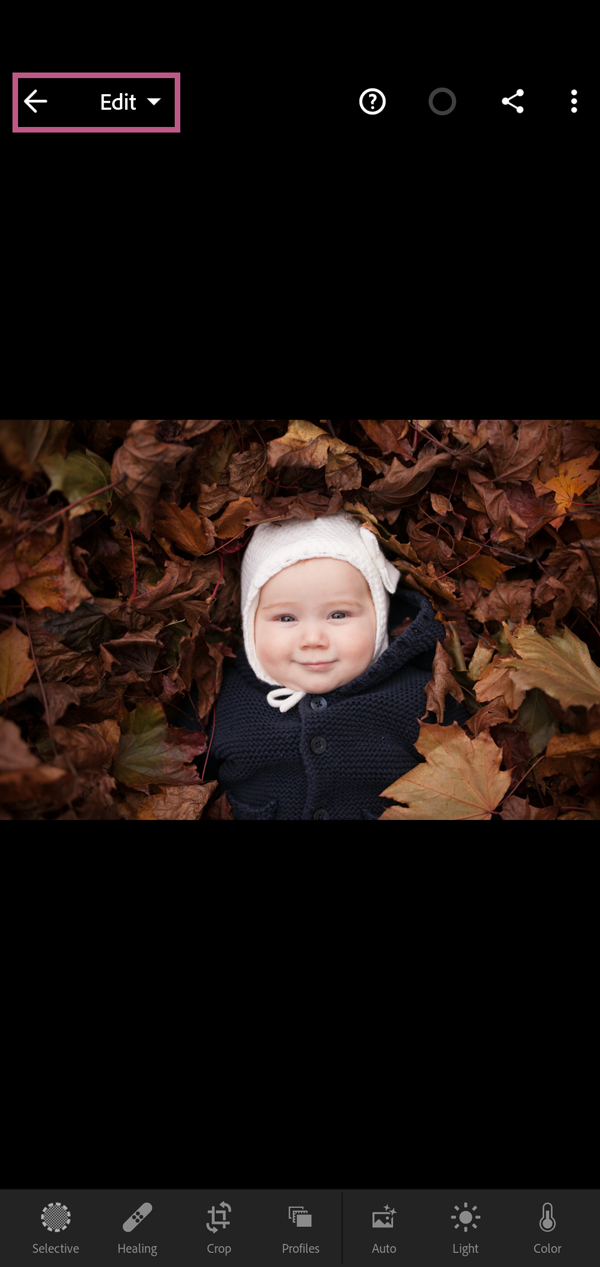 2. Open your "Presets" tab from the bottom toolbar and select your desired collection: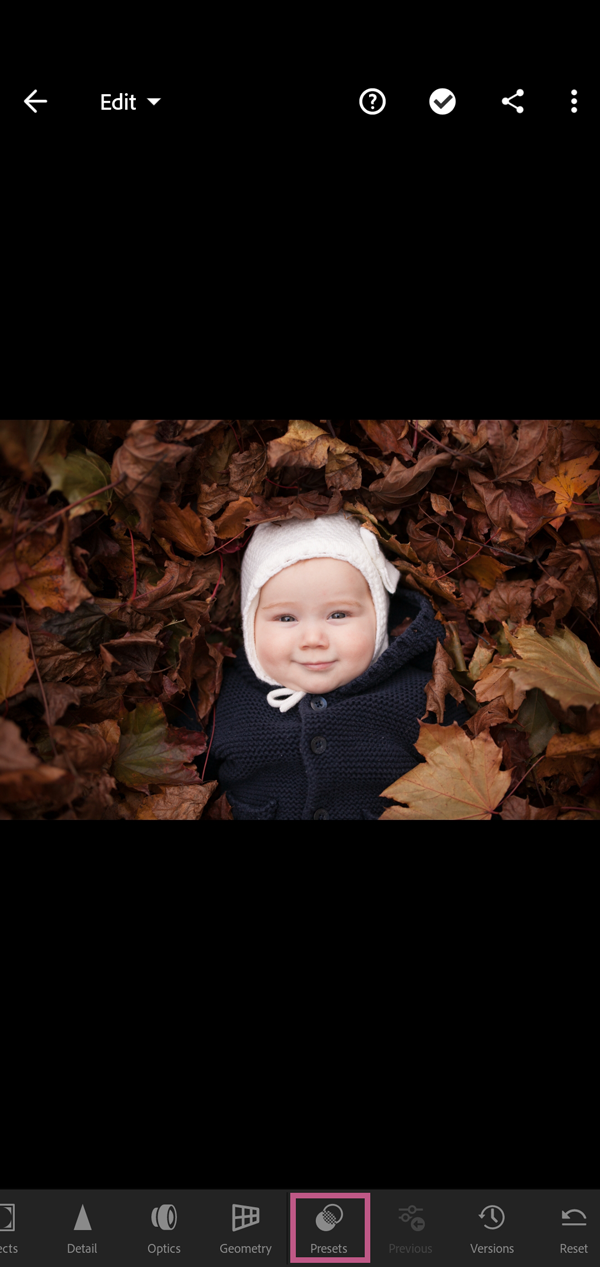 3. Apply a General Preset and check to apply: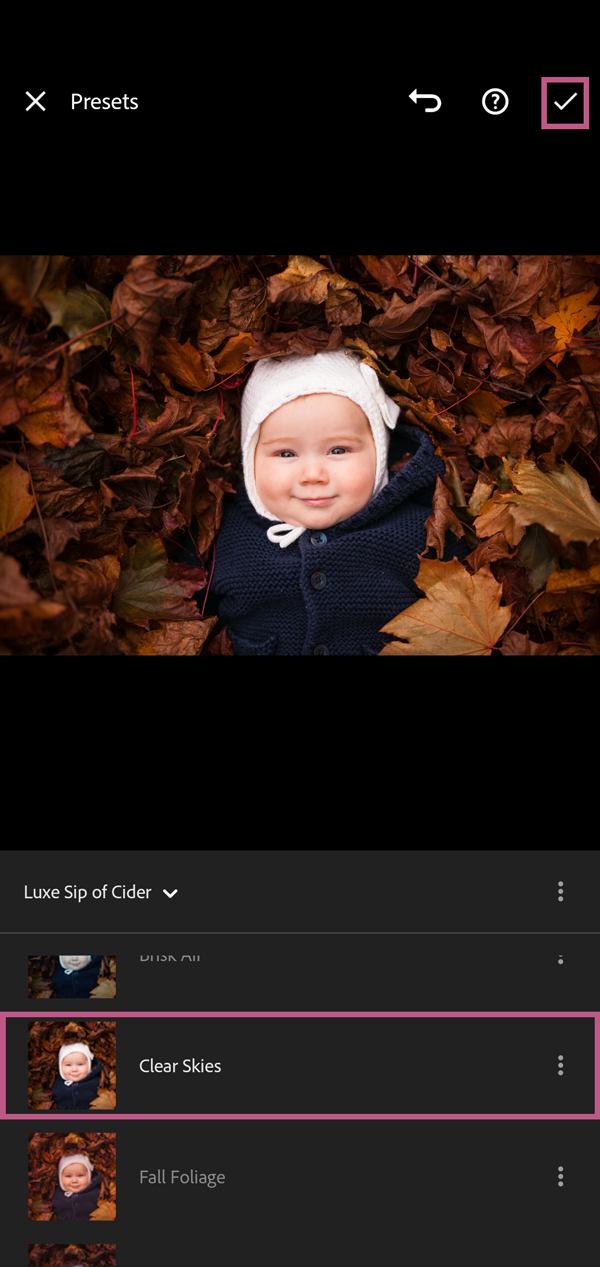 5. Open your "Presets" tab again, apply your desired Tool Preset, and check to apply.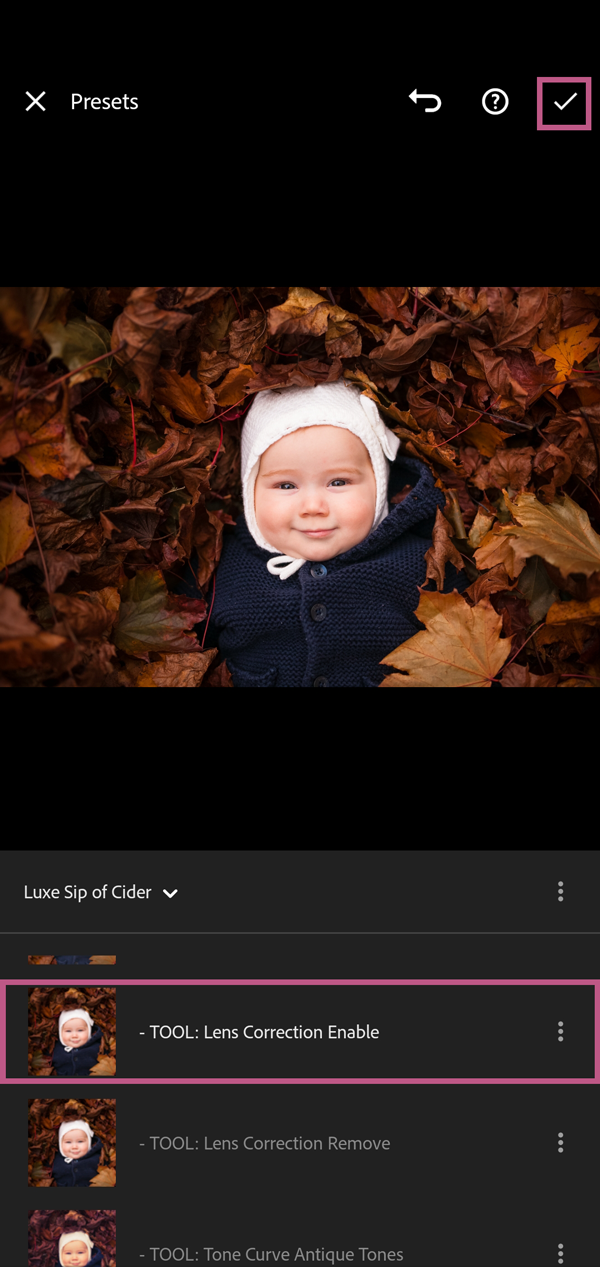 6. Apply any additional Tool Presets this same way, "checking" to apply changes each time.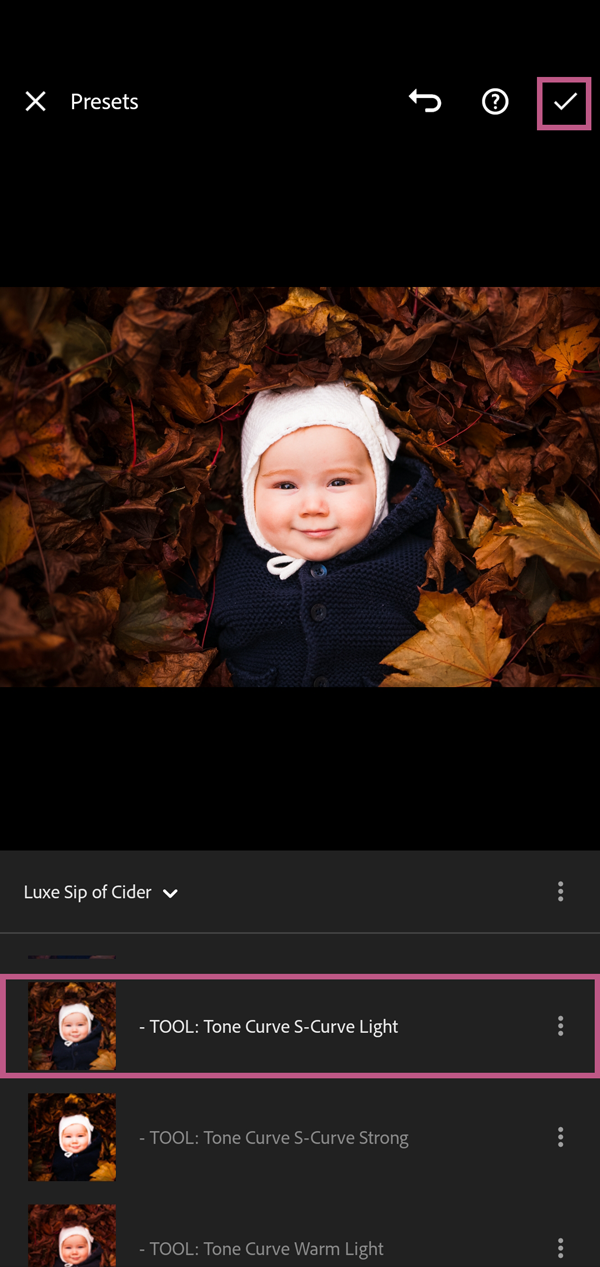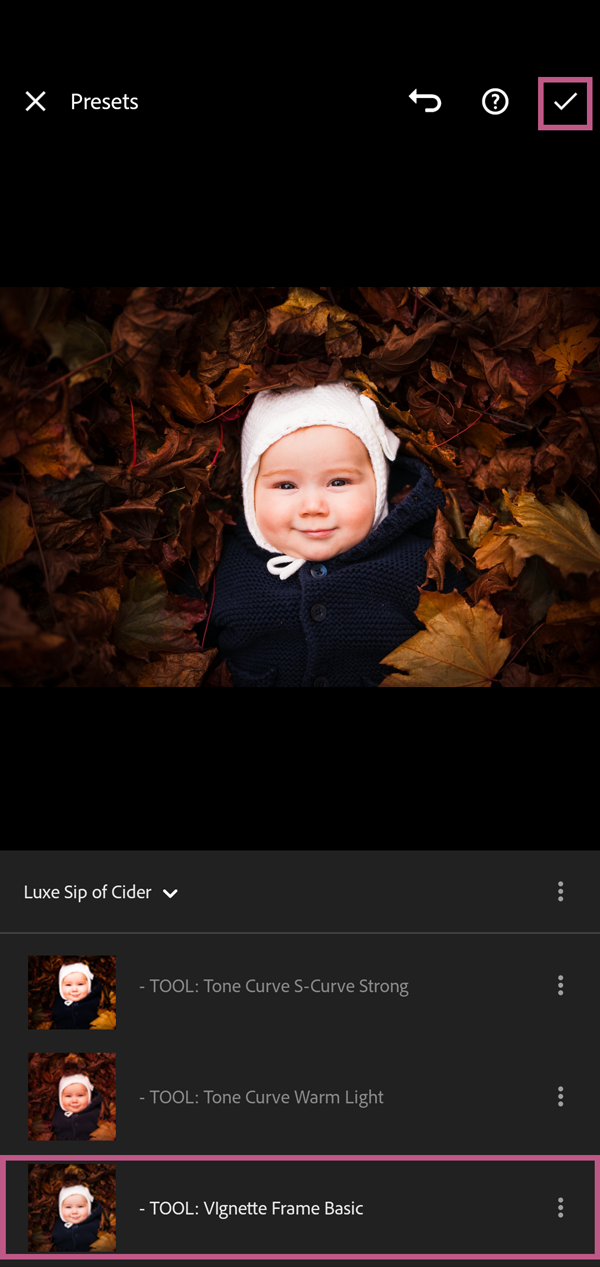 It's that simple! The only time presets should be "cancelling" each other out following this method is if trying to stack global general presets on top of each other (as these presets would be targeting the same settings changes), or attempting to stack tools that make changes to the same settings. For example, if you apply an exposure adjusting tool, a tool that makes a different exposure adjustment would cancel out the first, or an "grain remove" tool would cancel out any "grain +" tools. If you have any questions about what any of our presets or tools do specifically, be sure to reach out to our dedicated support team at support@theluxelens.com
Happy editing!~
Featured Image by: Megann Robinson