How to Use Presets for Video in Lightroom CC 5.4 (and later)
Follow
To begin, be sure that the cloud-based Lightroom is up-to-date on your computer via the creative cloud app! This feature released with version 5.4. See How to Install Presets in this version of Lightroom HERE.
How Does Video Editing Work in Lightroom?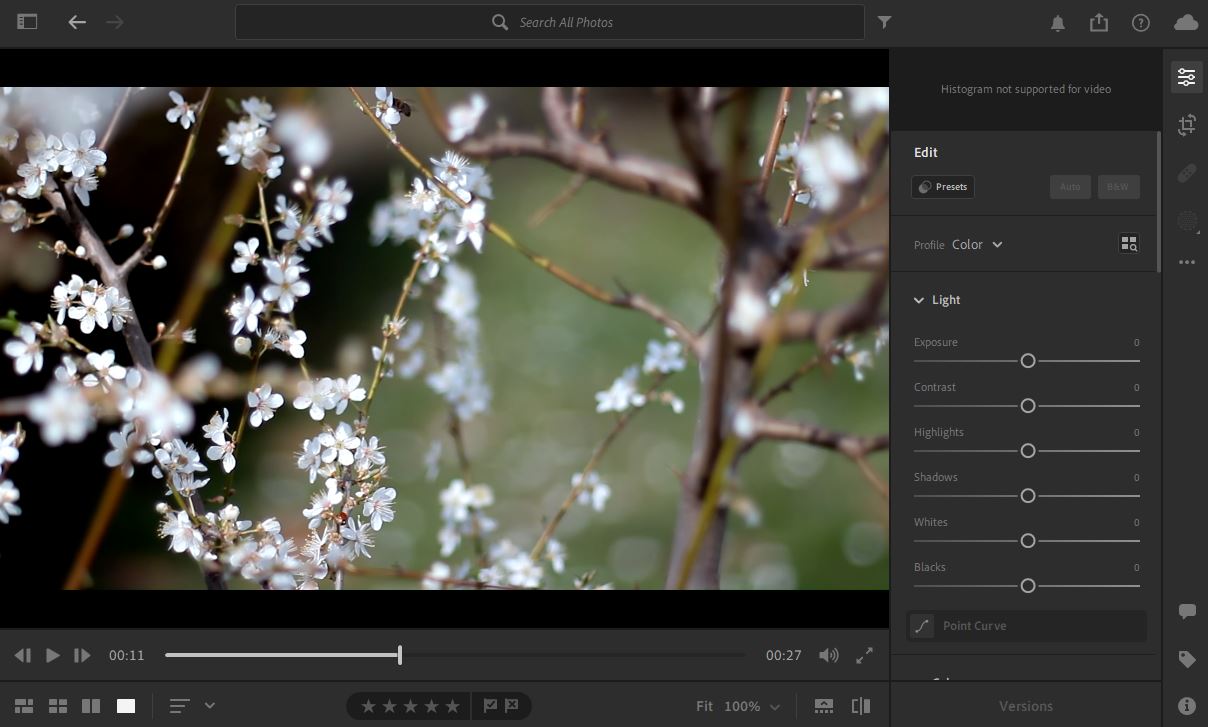 To edit video in Lightroom (CC), simply upload a supported video clip to your Lightroom library!
You can use the same sliders and presets that you use to edit your images, but in a slightly limited capacity. The Light, Color, Effects, and Crop/Trim panels are all available and only somewhat limited.
The Presets menu is available for video editing on desktop and mobile. Meaning you can immediately apply your favorite Luxe presets for photos directly to video or even save your own video-modified versions!: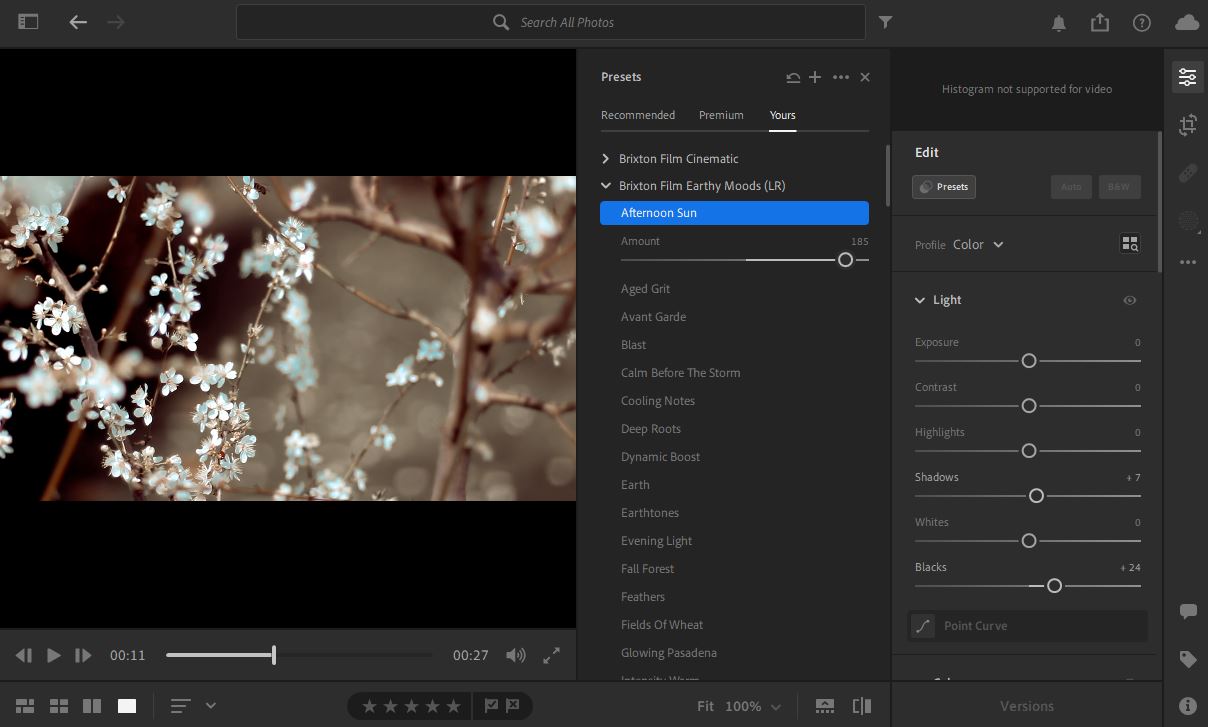 However, due to the limited settings discussed above, a majority of your existing presets will have a "Partially Incompatible Preset" warning when applied to video clips, meaning some effects may not apply. (For example: if your preset relies heavily on the tone/point curve, you won't see much of a difference.): One big help when attempting to apply the same presets to video as you would to your images, albeit in a limited capacity, is the new Amount setting which allows you to increase (or decrease) the intensity of any applied preset.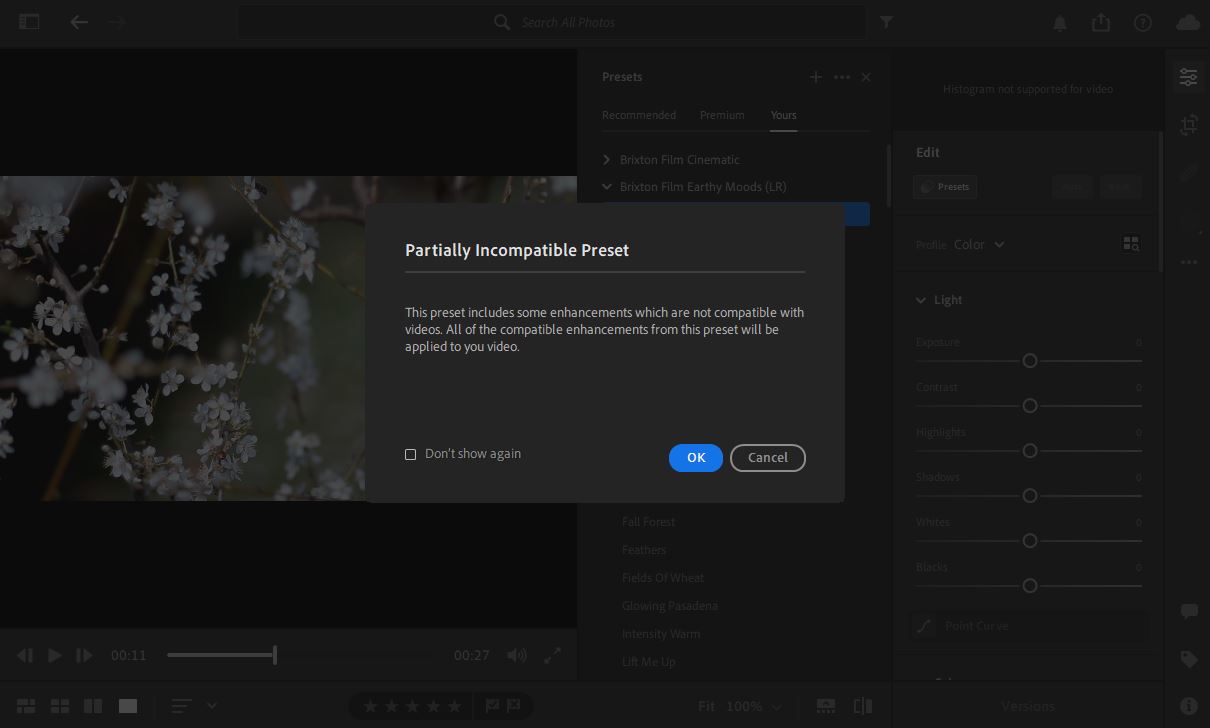 Which Preset Settings are incompatible with Video?
Black & White image presets are not applying a black & white profile to video at this time, and will instead only apply other settings from the preset.
Presets that rely heavily on the Tone Curve will not translate to video, as the tone/point curve are not available for video processing.
Additionally, film-inspired presets with a film grain may not translate cleanly to video. We recommend removing the film grain or adjusting to fit your video look & feel.
What Settings Can I Use to Edit Video?
The Light Panel will allow you to adjust Exposure, Contrast, Highlights, Shadows, Whites, and Blacks.
While the tone/point curve cannot be accessed, the color panel can!
The Color Panel will allow you to adjust Temp, Tint, Vibrance, and Saturation. You can also use the Color Mixer to adjust Hue, Saturation, and Luminance. And finally the sophisticated Color Grading tool is accessible for applying pro color edits to your video content.
The Effects Panel is limited to Vignette and Grain
The Crop icon will allow you to access Trim and Rotate settings: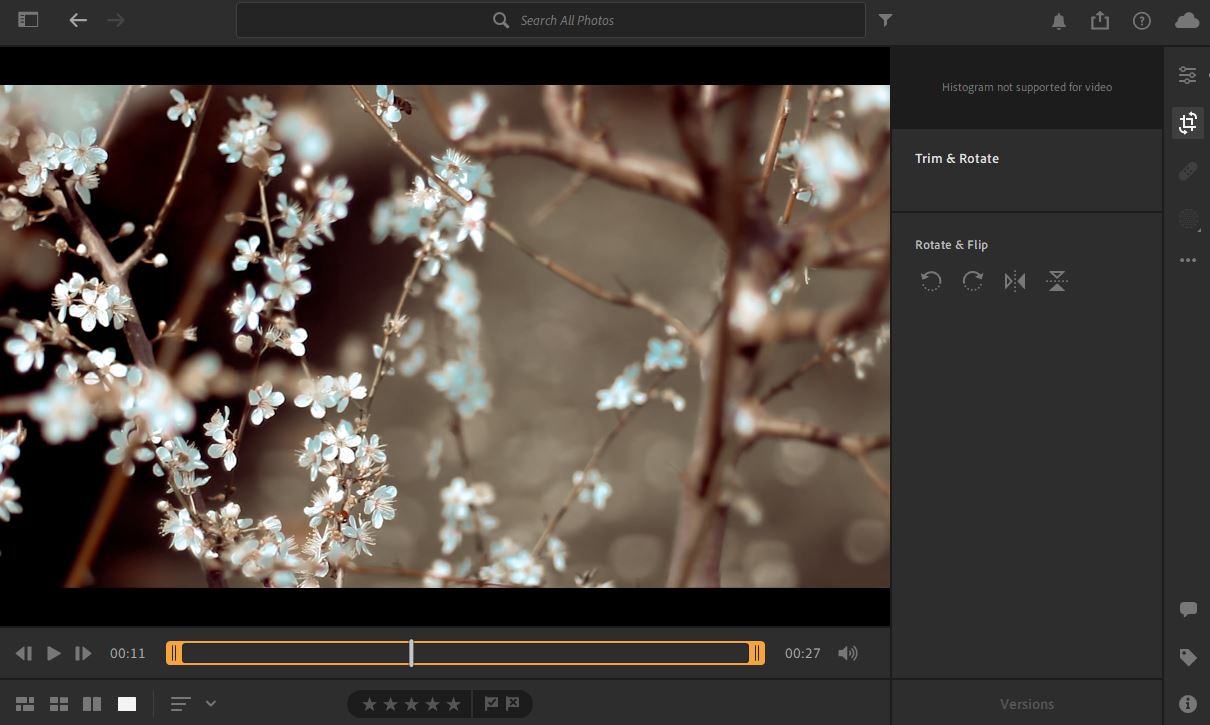 Note: You will not be able to crop video in Lightroom mobile or Lightroom CC for desktop, so if editing video for social media purposes you will need it to be shot in your preferred aspect ratio, or you will need to crop it in a 3rd party app either before or after applying your edits in Lightroom.
Have questions about using your Luxe presets for video or need recommendations for matching your images to video? reach out to our team at
support@theluxelens.com