Android - Import Presets into Lightroom Mobile
Follow
In an April 2020 update, Adobe introduced the "Import Presets" feature for Lightroom mobile across Android devices. This update meant the ability to bulk import presets in XMP format (even XMPs compressed into a .zip file, meaning no need to extract or unzip prior to installation into the app!)
This allows both paid and free users of the Lightroom Mobile app for Android to install multiple collections at one time, directly into Lightroom mobile.
Here we will guide you through the download, installation, and use of your presets in Lightroom Mobile 5.2.2 and later for Android devices following this new process. [Video Below]
Visual Guide with Detailed Instructions: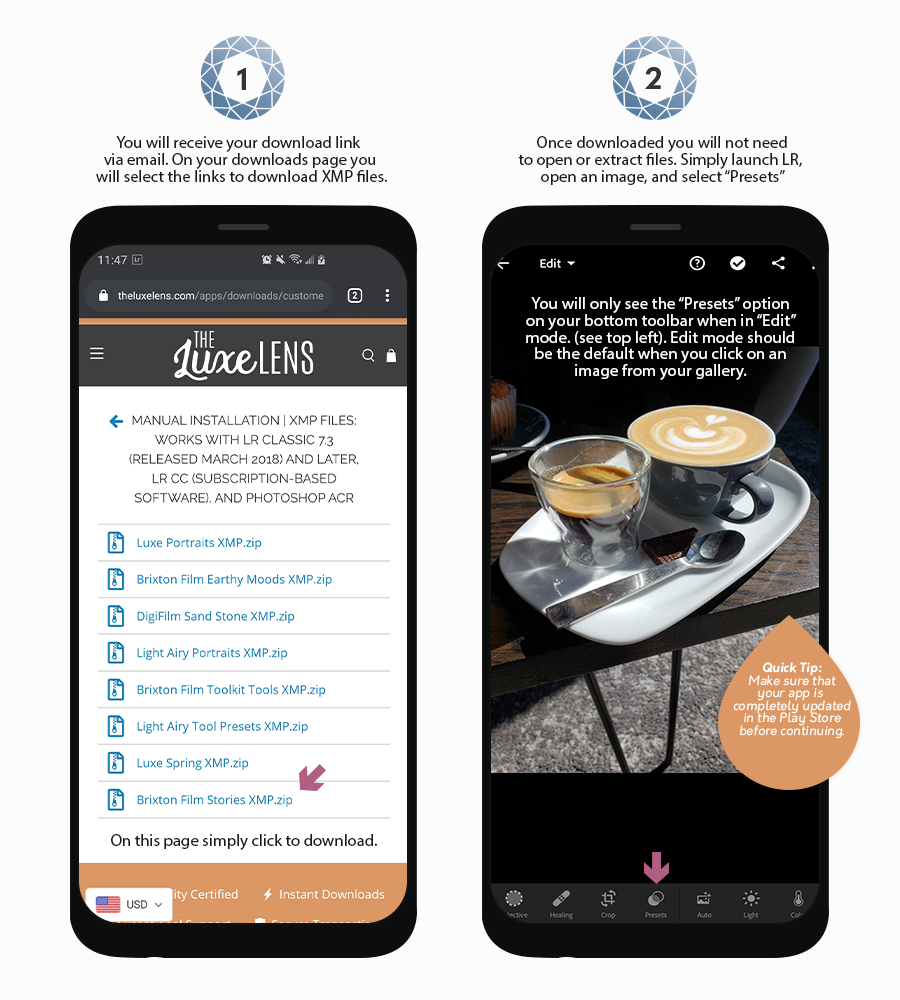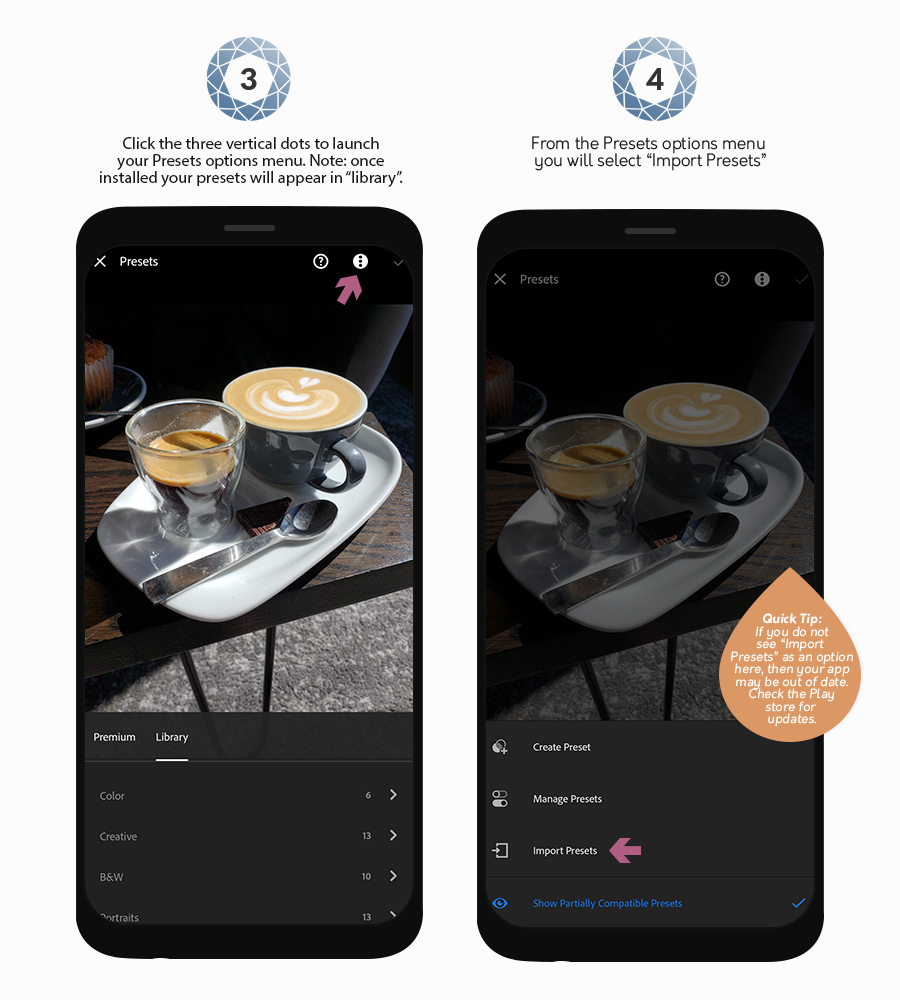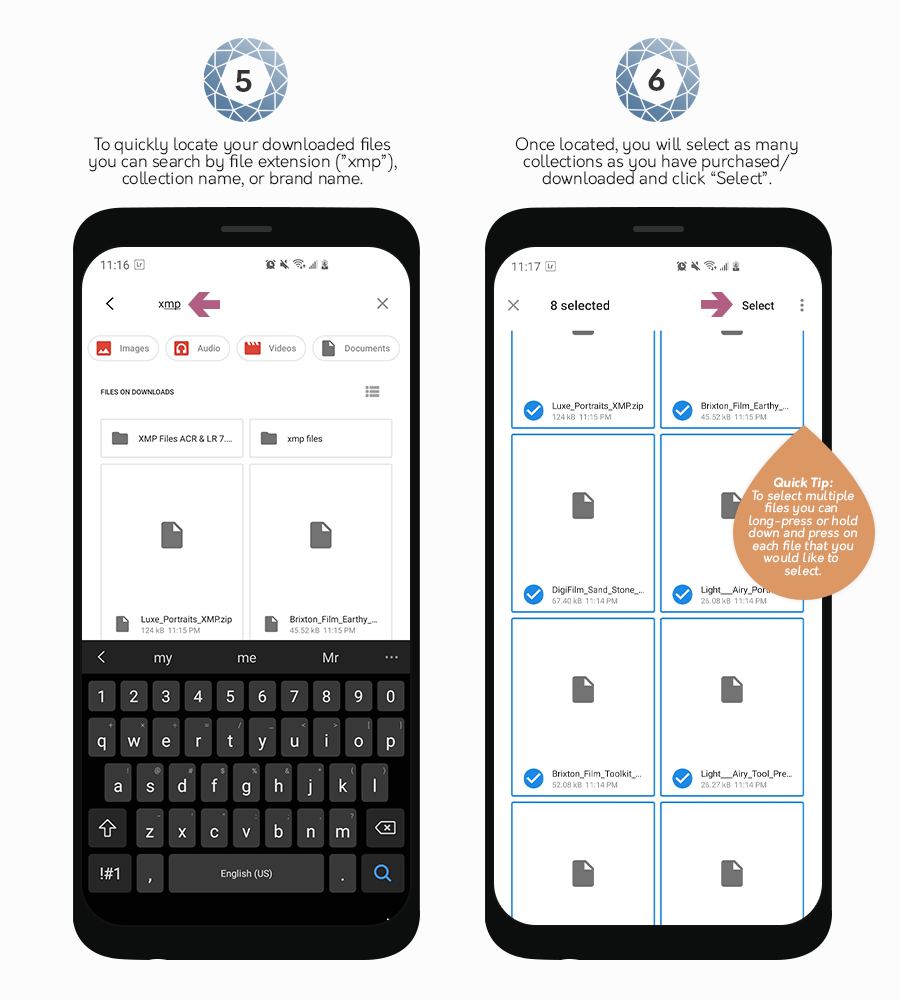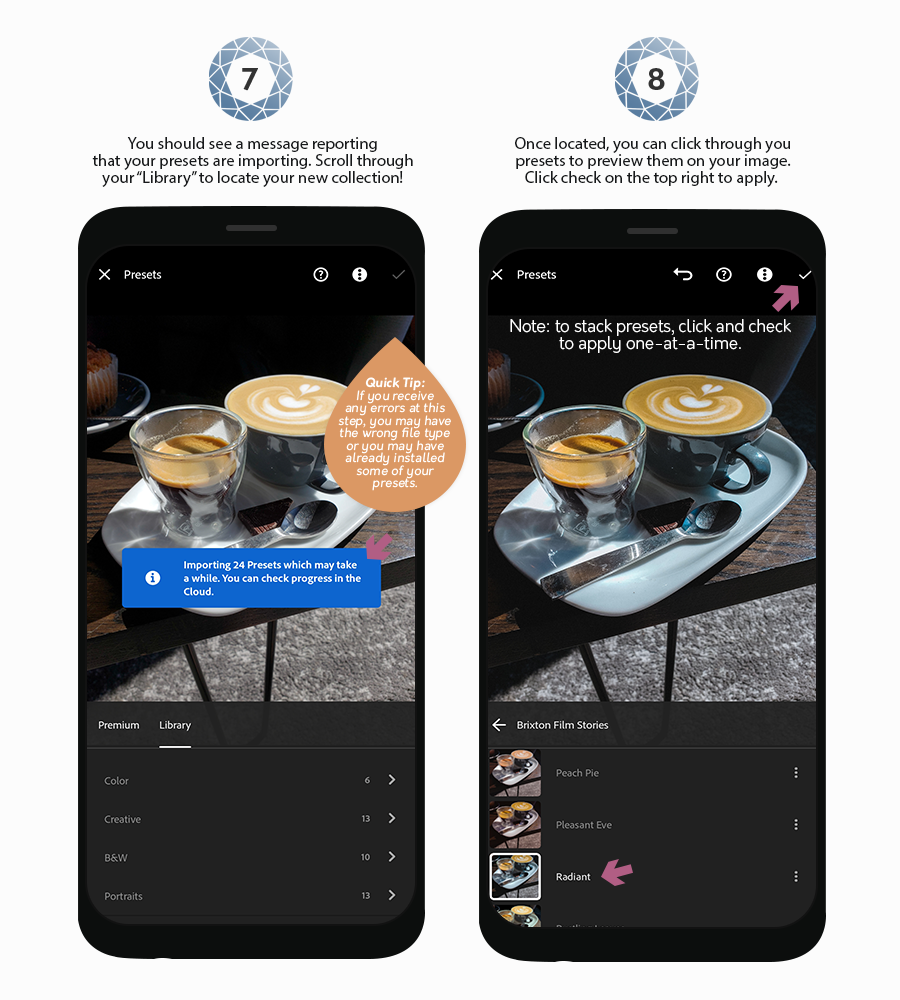 Video Guide:
We recommend watching this video guide in full-screen mode.