How do I adjust Exposure?
Follow
Exposure refers to the amount of light in your image. The exposure slider works to fix overexposed and underexposed images (images that are too dark, or too bright). It controls the overall brightness of your photo. Your image will get darker when you slide the exposure slider to the left and brighter when moved towards the right.
You can adjust exposure manually, and most do, or you can utilize a quick succession of tool presets to address these settings quickly as your work through your preset options. If your photo is extremely underexposed or overexposed however, you'll need to make further adjustments to get your final image where you want it. A good way to avoid extremes here is to always aim to shoot as balanced an image as possible. We don't recommend going over +1.00 if you can help it, as this may blow out some image data and cause a noisy/grainy look to the newly lightened portions of your image.
Exposure is found under the Basic panel in Lightroom Classic, and the Light menu in Lightroom CC/Mobile.
Quick Tool Preset Exposure Adjustment (Lightroom for Desktop):

Manual Exposure Adjustment (Lightroom for Desktop):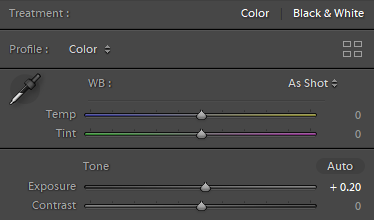 Manual Exposure Adjustment (Lightroom Mobile):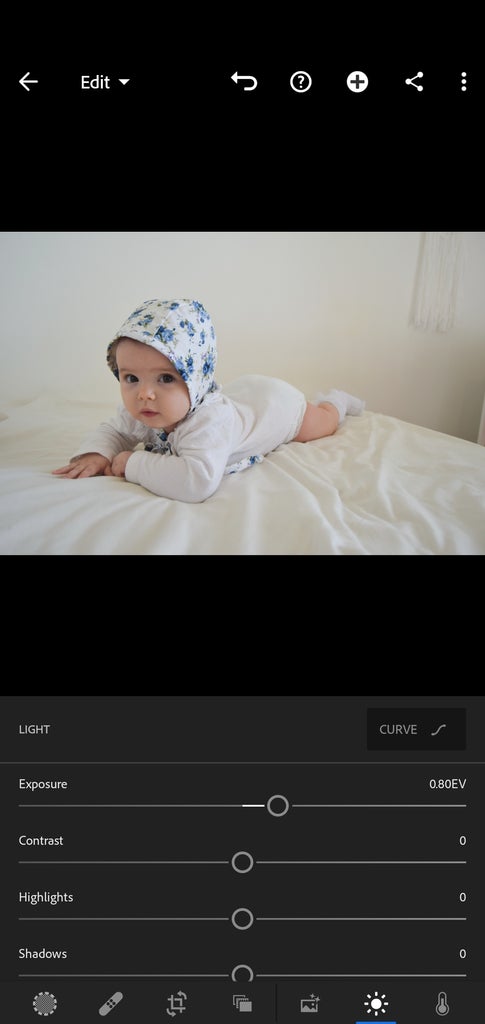 Mobile Workflow Edit Photo Attribution: Nikola Joubert