How to install Local Adjustment Brushes
Follow
Important note: Adobe has only designed Lightroom Classic to support the import of Local Adjustment Brushes.
Local Adjustment brushes will need to be installed only in Lightroom Classic (5.0-6.0, CC 2015. 7.3-9.1).
Unfortunately, the cloud-based Lightroom 1.0-3.1 and Lightroom mobile do not support local adjustment brushes, as determined by Adobe.

If you are using Lightroom CC 2015, or have access to Lightroom Classic (or Classic CC), you will first need to locate the brushes link on your downloads page. Once you have downloaded and unzipped your LRTEMPLATE brush files, you will install them like so:

STEP 1: OPEN THE BRUSHES FOLDER IN LIGHTROOM CLASSIC
Open Lightroom Classic, and go to:

Mac: Lightroom > Preferences
Windows: Edit > Preferences.

This will open a new window. In this window, you will see a tab labeled "store presets with this catalog". Make sure this is unchecked.

Go to the "Presets" tab and click on the "Show All Other Presets" button. That will open Adobe folders on your computer.

Click to open the "Lightroom" folder. Then click to open the "Local Adjustment Presets" folder.
​
STEP 2: PASTE IN THE BRUSHES
You will now copy the .lrtemplate brush files that you downloaded and paste them into the "Local Adjustment Presets" folder.
Restart Lightroom to apply!

Once installed, you should be able to find those brushes, here: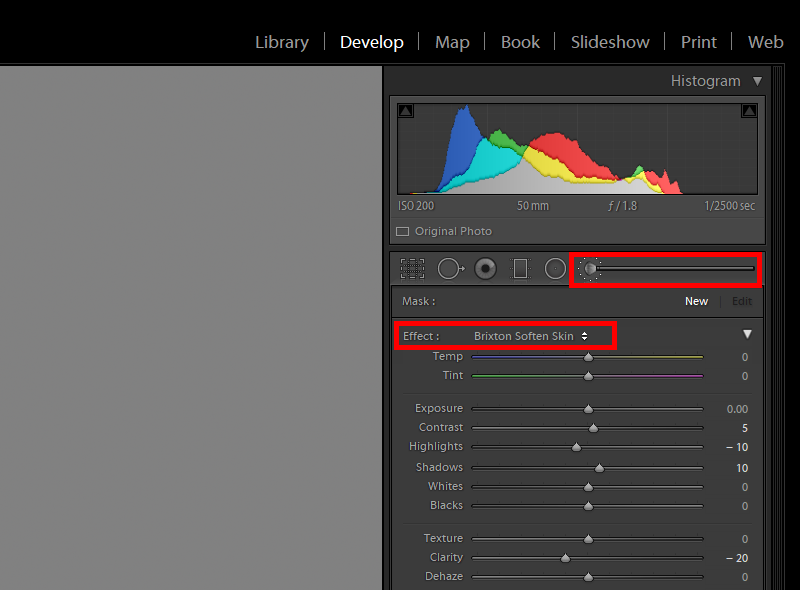 Note: If your brushes come with an auto-installer, you will install as outlined on our Auto-Installation page HERE.